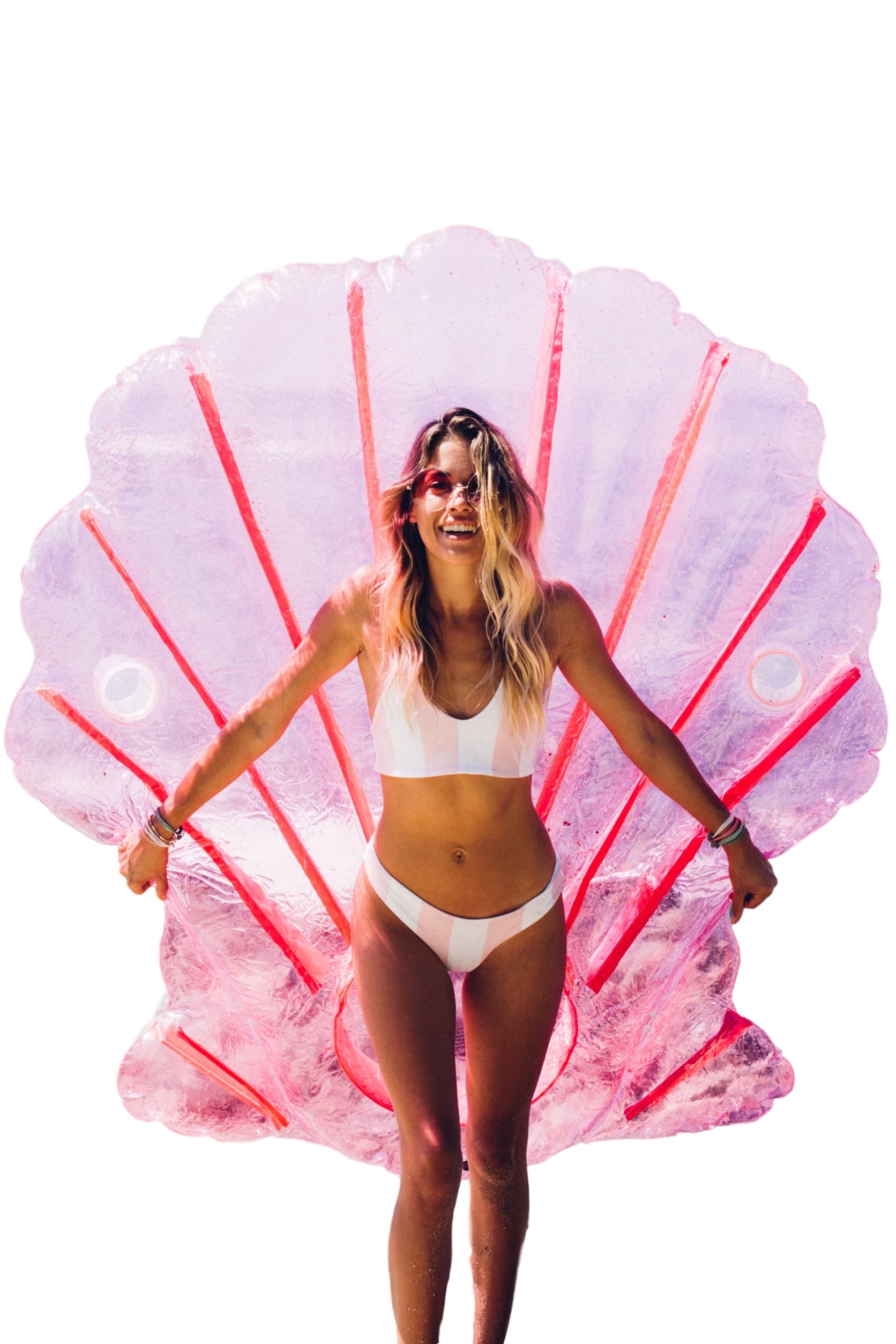 Pink Shell Float
Pink Inflatable Sea Shell Float.
Holds 1 adult comfortably, 4ft x 4ft 10in, Holds 320LBS.
2 Drink Holders included on the float.
Thick, soft, and durable premium raft-grade non-phthalates material.
Allows inflation with hairdryer on cold setting, toy air pump, or compressor.
The Pink Sea Shell inflatable float deigned by Lsea Swimwear is the way to make a statement at your next pool party, beach, river or spring hang out, etc. All of our floats are made with a high quality material to ensure a durable, lasting product. The pink sea shell float includes 2 drink holders and is made to hold 1 adult comfortably. A hairdryer (on the cold setting), portable electric air pump, or a compressor will be needed to inflate the float. 4ft x 4ft 10in. Weight Capacity 320lbs.
sale